Good morning! Happy Monday everyone. It looks like a three-tiered system is coming, and Trump's got in trouble for a pretty dubious campaign tactic. By Emma Irving. 
It looks like later on today, Boris Johnson is unveiling the three-tiered plan everyone has been talking about. No 10 has warned we're at a "critical juncture" for controlling Covid, and now bars and pubs in areas with high infection rates are likely to be closed down. From what we know so far, the three tier system looks like this:
Tier 1 = only national restrictions such as the six person rule, the 10pm  on restaurants and pubs, and the rules that are already in place for masks and social distancing still apply. 
Tier 2 = no home visits or indoor socialising with other households in bars or restaurants.
Tier 3 = bars and pubs have to shut. Restaurants might be allowed to stay open til 10pm, but government sources have said "nothing has been agreed" until Monday morning.
Liverpool looks like it's going to be hit hardest: it recorded 600 cases per 100,000 people last week, while the average for England was just 74. But the city's mayor, Steve Rotheram, is not happy about it, saying in a statement that "We do not feel that the furlough scheme announced recently is adequate and that businesses in the region especially those in the hospitality sector and those serving it will be damaged and many will suffer long term damage or close for good".  London looks also likely to face new restrictions in the next couple of days, as Sadiq Khan is apparently very alarmed by how quickly the virus is spreading in the capital.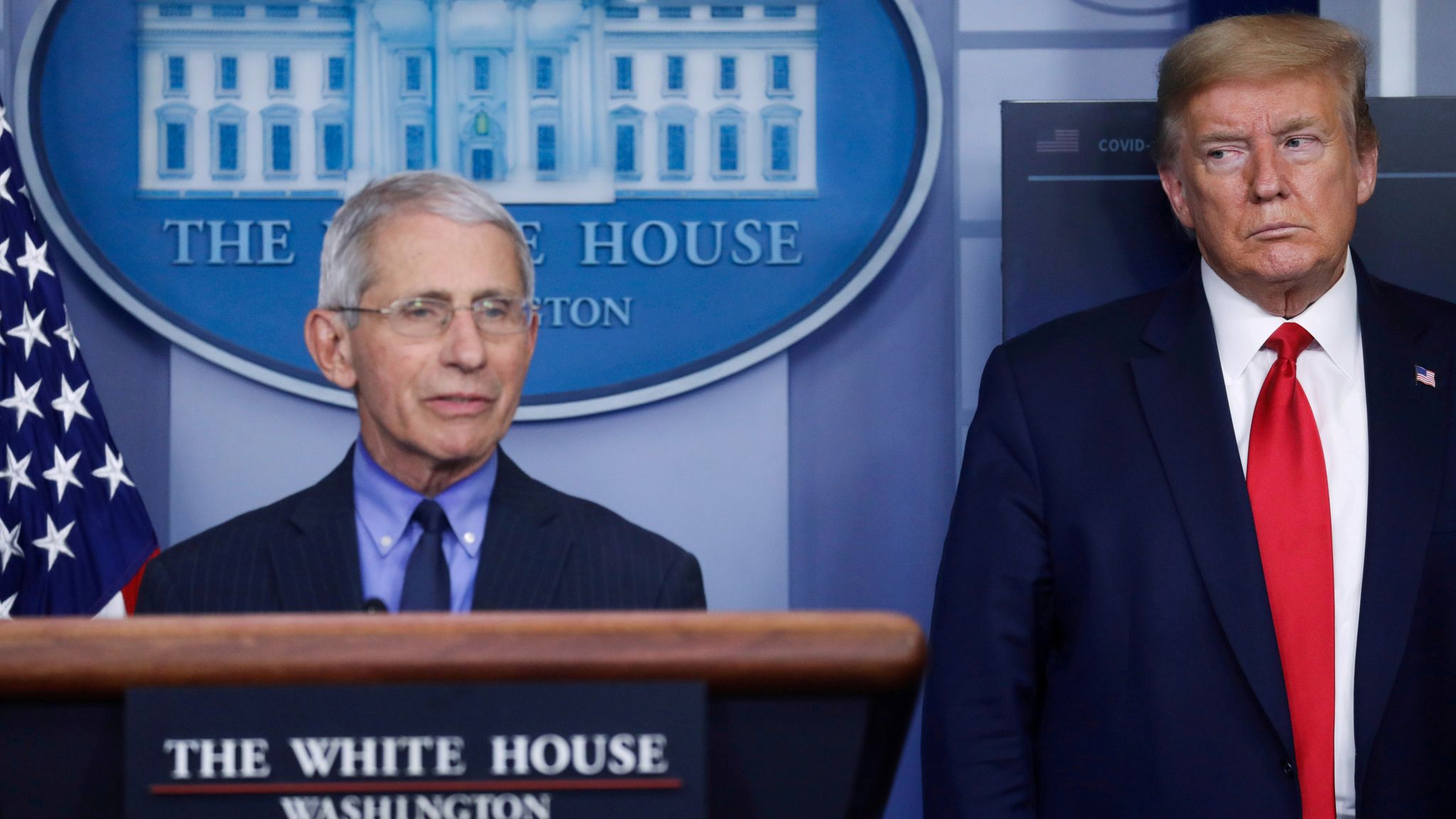 And Dr. Fauci is pretty angry.
Dr Anthony Fauci, the US's top infectious disease expert (and the surprising new king of social media) has criticised Donald Trump's reelection campaign for using his words out of context. On Saturday Trump's campaign released a video in which Fauci can be heard saying "I can't imagine that … anyone could be doing more", while the advert talks about Trump's response to Covid-19 (which, btw, has killed more than 214,000 Americans and infected more than 7.7m people). "In my nearly five decades of public service, I have never publicly endorsed any political candidate," Fauci said in a statement to CNN on Sunday. "The comments attributed to me without my permission in the [Republican] campaign ad were taken out of context from a broad statement I made months ago about the efforts of federal public health officials." So maybe not so keen after all?
But good news for the arts?
Over 1,300 theatres, museums, orchestras and music venues will be rescued from the brink, as a £275m survival fund has been pledged to help them survive over the next 6 months. Places like Liverpool's Cavern club, the Young Vic and Yorkshire Sculpture Park will get some $$ from the government's £1.57bn cultural recovery fund. But only a fairly small number of applicants were successful. That followed Chancellor Rishi Sunak causing a stir last week by telling arts and music workers who have lost their income because of coronavirus that they should "adapt and adjust to the new reality". Work in the arts? We want to hear what your experience is.
And Black History Month is making waves.
This year's Black History Month might be one of the most important since it was first celebrated in the UK in 1987. From the disproportionate number of BAME people who died during the pandemic to the killing of George Floyd and the resurgence of the global Black Lives Matter movement, this year has forced many people to see and openly discuss the reality of institutional racism for the first time. Speaking to the Guardian, four young people have discussed what this month means to them in 2020. It's well worth a read.  
Cheer me up!
A new exhibition has launched at London's Migration Museum, titled Heart of the Nation, celebrating foreign-born workers who have dedicated themselves to the NHS since its creation.
The retrospective features personal stories of caregivers and explores the challenges they have faced at work, particularly during the recent months of the pandemic.
Even better, you can get a taster for the exhibition without having to leave your home by heading to the website, here.